Family Photo: The Simpson-Wentzes Swing It!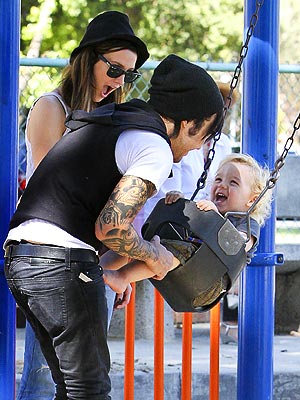 AKM Images
Gotcha!
Pete Wentz catches son Bronx Mowgli, 22 months, while swinging at the playground with Ashlee Simpson-Wentz on Sunday in Encino, Calif.
The trio loves spending time together as a family — we saw the rocker, 31, and his singer/actress wife, 25, visiting a koi pond with their baby boy just last week.
RELATED: Family Photo: The Simpson-Wentzes – Gone Fishin'