Will Arnett and Amy Poehler 'Back to Sleepless Nights'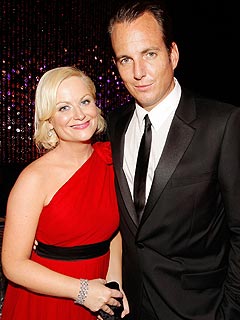 Christopher Polk/Getty
For Will Arnett and wife Amy Poehler, sleep has become a rare commodity — again. The couple, who welcomed their second son, Abel James, seven weeks ago are still getting used to having a newborn back in the house, says Arnett.
"It's super great, [but] we have been going back to sleepless nights," the comedian, 40, said Saturday at the New York Television Festival's premiere of his latest sitcom, Running Wilde.
"It coincided with when I started the new show so it's been a very sleepless time."

But the former Arrested Development star still looks forward to his weekends with his family, including elder son Archie, who turns 2 in October.
"Usually weekends are to rest-up because I've been working non-stop, [but getting] to spend time with your kids is just the best."
And it seems that little Archie is still learning how to handle his big brother duties.
"He's so great about it," notes Arnett. "He barely notices right now. I make him say hi to his little brother and he just barely turns around and goes, 'Hey!' He's just being a sweet guy. They both are doing great."
— Shruti Dhalwala