Spotted: Jessica Alba and Honor Hit the Shops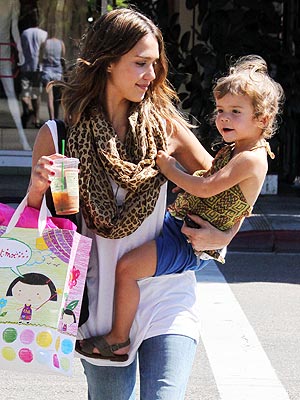 VAH/Fame
Shopping with Mom!
Honor Marie Warren was happy to tag along on some errands with Jessica Alba on Saturday in Hollywood, Calif.
First, the pair went grocery shopping at Whole Foods and picked up coffee at Starbucks, but the 2-year-old was then treated to some new threads at Lola et Moi.
Honor is the only child for the actress, 29, and husband Cash Warren.
RELATED: Jessica Alba Reveals Honor's Need for Caffeine