Emily Procter Feels Like a 'Bit of a Science Experiment'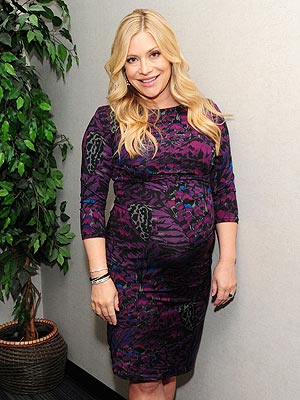 Michael Williams/Startraks
Pretty in prints!
CSI: Miami star Emily Procter poses backstage at Good Day L.A. on Thursday in Los Angeles, Calif.
"I waited so long and I was so hopeful that it would happen and I just feel so thrilled," Proctor, 41, says. "I feel like a bit of a science experiment."
The actress was on the show to promote her new campaign with Palmer's Cocoa Butter Formula.
RELATED: Emily Procter: There's Only One Baby on Board!