Keri Russell: Working Motherhood Is 'Hard'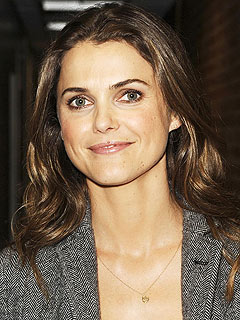 Bill Davila/Startraks
After an eight year hiatus from TV, Keri Russell is making her big return — but this time with a few extra responsibilities.
"Any time you're working and have kids, I think it's hard," the Running Wilde actress, 34, who is mom to 3-year-old son River tells PARADE.
The constant pull from both her career and motherhood was particularly evident when it came time to send her only child with husband Shane Deary off for his first day of school.
"My little guy's first day of preschool was last week, and of course I want to be there for that," she explains. "I never imagined that I wouldn't be walking him to school. Luckily, I didn't have to go into work that day until the afternoon."

And while Russell is the first to admit she's not the only mom having to juggle — "It's hard for my lawyer friends and advertising friends too" — she is more than willing to sacrifice for her son.
"You just have to make time. During the weekends, I do less friends stuff and try to be there to make dinner and be there for breakfast time," Russell says.
— Anya Leon