Jason Schwartzman: Baby Will Be a Jersey Shore Junkie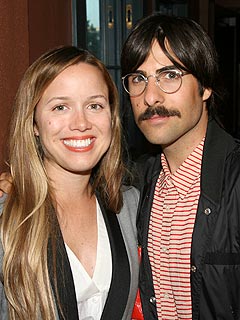 Alex J. Berliner/BEImages
Fatherhood is fast approaching for Jason Schwartzman — what's he looking forward to?
"I just can't wait to hold that bundle in my arms and show it Jersey Shore," joked the actor at the premiere of Bored to Death, held at the Jack H. Skirball Center for the Performing Arts on Tuesday in N.Y.C.
The star of the HBO series and his wife, Brady Cunningham, are expecting their first child in December.
"I'm trying to expect nothing actually," Schwartzman, 30, told PEOPLE. "I think the more you expect, perhaps you can be thrown off. I'm going to wait and just meet my child, whomever he or she may be."

"I'm lucky I found a woman that I love and that's amazing," he adds on a more serious note. "I'm having a family and I feel very happy. I try to be a good father-to-be. I try to treat my wife well [so she can] enjoy these months."
"I give her all the attention I can," Schwartzman explains. "I'm there to make her feel comfortable and relaxed and we spend a lot of time talking to her stomach."
Still, when asked about his wife's cravings, the actor couldn't help but crack another joke. "Me with a mustache," he replied.
— Mary S. Park