Ellen Pompeo Skips the Sweats In the Bedroom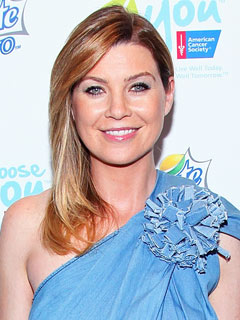 Mike Coppola/FilmMagic
For Ellen Pompeo, life does not imitate art!
The Grey's Anatomy actress is the first to admit the onscreen relationship between her character Meredith Grey and neurosurgeon Derek Shepherd pales in comparison to her real-life love story with husband Chris Ivery.
The stark differences even extend to their bedroom attire: Meredith prefers sweats, while Pompeo, 40, laughs that she opts for something a bit sexier!
"If I'd worn [that] myself, I never would have had a baby," mom to daughter Stella Luna tells TV Guide's October issue. "The look is fundamental to who Meredith is, but it's just not particularly conducive to baby-making."

With baby girl having celebrated her first birthday earlier this month, Pompeo admits the separation from Stella while she works continues to be "very challenging."
"I bring her here [to the set] as often as I can, but sometimes I have my moments where I am not the nicest person here because I feel very stressed that I want to get home to her," she explains.
— Anya Leon