Spotted: Milla Jovovich's Ever Is Fast on Her Feet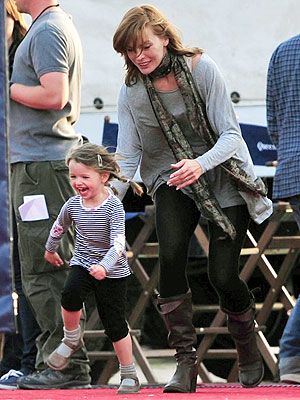 Flynet
Can't catch me!
Ever Gabo Anderson gives mom Milla Jovovich a run for her money on the set of The Three Musketeers Monday in Wuerzburg, Germany.
The 2½-year-old is the only child for the actress, 34, and husband Paul W. S. Anderson.
Ever enjoys being on set, her proud papa says.
"She knows if she wants to sit on set and look at the monitors, she has to be quiet," Anderson explains. "She wears her headphones … she's a real delight!"
RELATED: Milla Jovovich Says Ever Is 'Such an Actress'