Keith Urban Helms Sunday's First Recording Session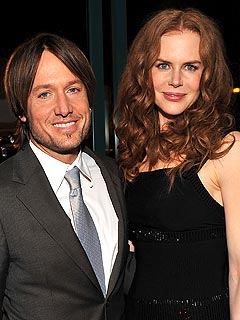 Lester Cohen/WireImage
Between Hollywood and Nashville, so far Sunday Rose Kidman Urban seems to be leaning toward the musical side of the family.
Keith Urban and Nicole Kidman's daughter, who turned 2 in July, has been getting music lessons from Dad for a while. And now, she's had her first impromptu recording session.
"She came down to the studio the other day, and I put little headphones on her, and she came to the mic and she did two songs," the country star proudly told PEOPLE on Monday at the ACM Honors event in Nashville.
"She did 'ABC' and she did 'Twinkle Twinkle,' beginning to end. It was so cute to see the little headphones on her. It was cool."

Urban has a new album, Get Closer, coming out in November. And his daughter's influence is all over the record, he says, even if he doesn't mention her by name.
"I haven't written literally about Sunday," he says, "but there's a deeper purpose that's come from my marriage and now from fatherhood. So, I'm drawing inspiration from that sense of purpose and a feeling of love that I've never had in my life before, and that has come from both my girls."
Urban, 42, was honored at the event with the Jim Reeves International Award for being an ambassador of country music around the world.
— Eileen Finan