Spotted: Gwen Stefani's Central Park Cuties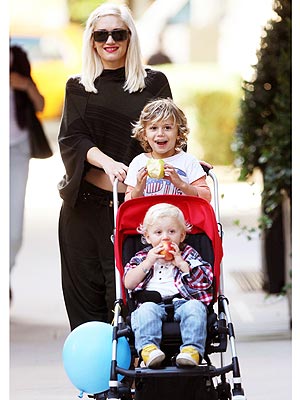 Flynet
An apple a day!
Kingston James McGregor, 4, and Zuma Nesta Rock, 2, bite into a fruity snack while strolling in Central Park with Gwen Stefani on Friday.
The trio enjoyed a relaxing afternoon, kicking back after the No Doubt frontwoman's L.A.M.B. fashion show — a family affair! — the previous evening.
"We've been working on it most of the year," Stefani, 40, says of the band's new record, due out in 2011.
"We're all having a lot of fun together in the studio and it's a great record we're making. There's still a lot more work to do on it. It's been a bit of a snail's pace but it's going to be worth it."
RELATED: Spotted: Gwen Stefani and Kingston Rock the Runway