Kelis: Single Motherhood Is 'Hard' but 'Awesome, Too'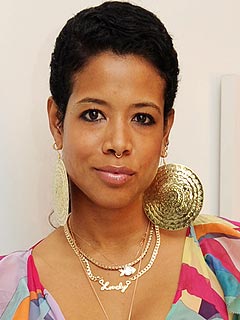 Seth Browarnik/Startraks
Life is what you make it, and for Kelis the glass is definitely half-full!
In the wake of her high-profile split from rapper Nas, the singer-songwriter concedes in a new interview with the Guardian that "it's hard being a working, single mother."
However "on the flipside," she continues, "it's awesome, too."
As she raises son Knight, 14 months, Kelis points out that there is only one voice that matters — hers.
"You only have to worry about yourself," she explains. "It's only your influence and your ideas."

Although she hasn't ruled out the possibility that someday there might be "room for someone else to be involved," for the time being Kelis, 31, says she is content to maintain the status quo.
"I'm raising Knight how I think he should be raised," she adds. "He's a great baby."