Giveaway: Mabel's Labels Ultimate Back-to-School Combo (A $44 Value!)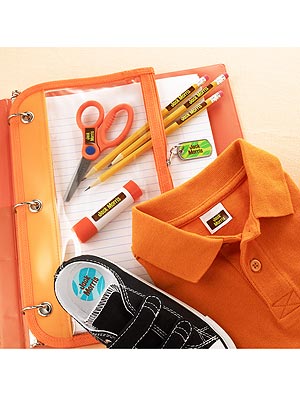 Courtesy of Mabel's Labels
As much as your tot is lovin' his cool back-to-school essentials, there's a good chance they might end up in the lost and found box.
So how do you ensure you'll know which supplies are his? Mark them up with Mabel's Labels Ultimate Back-to-School Combo ($44).
The cool set, which is only available until Sept. 24, includes everything from Shoe Labels to Skinny Minis that stick-on and don't fall off.
Want to try them out? You're in luck! The company is giving away one combo pack to five Moms & Babies readers.
Hurry up and enter for your chance to win! Online entries must be received between 12:01 a.m. Eastern Time ("ET") on 9/20/10 and 11:59 p.m. (ET) on 9/26/10. See Official Rules.