Bryce Dallas Howard's Son Would Like a Puppy, Please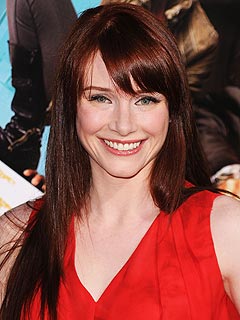 Jason Merritt/Getty
Move over Perry Mason —  Eclipse star Bryce Dallas Howard has a budding lawyer on her hands in 3½-year-old son Theodore Norman.
"He has a very strong point of view of life and there's a lot of negotiating for a puppy," Howard, 29, told PEOPLE at the world premiere of Hereafter at the Toronto International Film Festival.
"He said he would be fully responsible for training the puppy. I don't know why he thinks he has the capacity to do that," she says with a big laugh.
However, Theo's irresistible charm and reasoning has Howard and dad Seth Gabel on the right track.
"Well we are thinking about it," the actress admits. "Maybe for his fourth birthday. We'll see!"

In the meantime, Howard is keeping busy chasing after her little guy around the house.
"He's very physical and loves climbing, which is a little treacherous for his parents," she says. "The house is totally baby-proofed! But we love to dance and sing. He dances to Michael Jackson. Every night we have a dance party after dinner."
– Paul Chi