No More Mess! Baby Björn Debuts New Spill-Proof Cup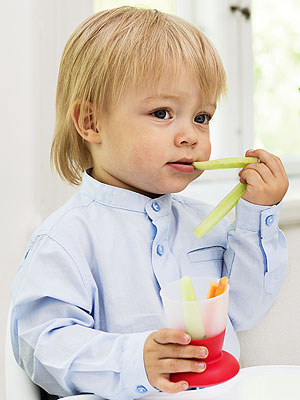 Courtesy of BabyBjörn
Dining with little ones can be messy, especially when they start drinking from an open-top cup.
That's why we're loving Baby Björn's My First Cup ($15).
Created for babies 8 months old and up, it's designed with a wide base that's rimmed with rubber so it's hard to tip over and it has an ergonomic shape that's easy for mini hands to grip.
It's also made with durable plastics that are BPA- and phthalate-free.
All in all, it makes for a cleaner and easier introduction to cups.
Though, with baby at the table, there's still no guarantee there won't be some mess at dinnertime!
— Stephanie Phoenix