Hey New Moms! Walk It Off with Skechers Shape-Ups!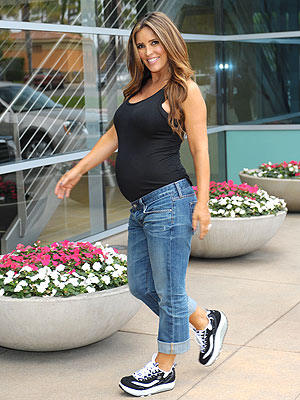 Courtesy of Skechers
Baby has arrived — and so has the extra weight!
But in the hustle and bustle of adjusting to life with a new bundle of joy, you struggle to find the time — or the energy! — to hit the gym.
Now you can spend hang out with your little one and burn calories with Skechers Shape-Ups ($95 – $120) like celeb moms including Jillian Reynolds, Constance Zimmer and Garcelle Beauvais-Nilon.
The super soft wedge, which extends from heel to toe, features a unique cushion that creates a natural instability, making your leg muscles work to keep your balance.

And while they're working to better your balance, your back and joints get stronger and are given a chance to rest.
From full-on sneakers to cute Mary Janes, Shape-Ups are available in a variety of cool colors and styles. Check out the full collection at Skechers.com.
— Anya Leon