Milla Jovovich Says Ever Is 'Such an Actress'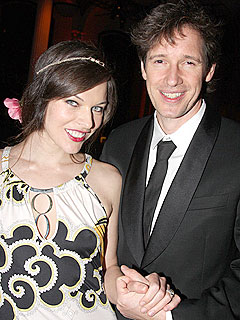 MAXA/Landov
Actress Milla Jovovich's daughter Ever Gabo has been bitten — by the acting bug!
"My mom said the apple doesn't fall far from the tree … Ever would be such an actress," the Resident Evil: Afterlife star tells PARADE of her only child with husband Paul W.S. Anderson.
"She's constantly going, 'Okay, you be Ever and I'm momma,' and we have to improvise a scene together with her playing me."
And performing isn't the 2½-year-old's only talent. According to Jovovich, 34, Ever loves to sing — off key!
"You should see her singing, 'Over the Rainbow,'" she shares. "She has a voice that's horrific, but the emotion is just so real."

Fortunately, Ever's interest in the industry — and costume department! — are fulfilled by her frequent visits to Jovovich's movie sets.
"Now, I'm filming The Musketeers and she's having a great time because I got her all these super-cheap princess dresses, like the bigger the better, the more cheesy, rhinestone-y, sequined stuff, and she loves it," the proud mama laughs.
— Anya Leon