GroVia and Charlie Banana: Two New Cloth Diapers We Love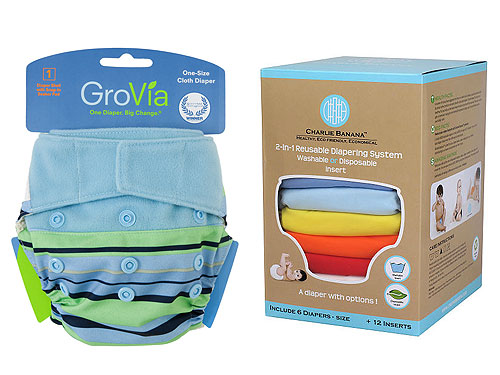 Courtesy of Charlie Banana and GroVia
We all know that having a baby usually means changing a lot of diapers. And with the recent resurgence in cloth diapering, some parents worry that it will be difficult, inconvenient and too much work. Don't fret! We've found two new brands — GroVia and Charlie Banana — that will make your cloth-diapering woes a thing of the past.
Both companies offer super cute eco-friendly styles in a variety of gorgeous colors and prints. And both fit babies up to 35 to 45 lbs. But what really separates them from the rest are their reusable cotton pads and biodegradable disposable inserts. Whether you're at home or on-the-go, there's an option that works with your situation.
Ready to make the switch? You're not alone. Celebs including Matt Damon, Tiffani Thiessen and Bethenny Frankel are big fans of GroVia. Plus, Charlie Banana gives back — they donate 1% of all worldwide sales to Operation Smile.
Check out both collections at GroVia.com and CharlieBanana.com.
— Stephanie Phoenix