Moop: Do-It-All Bags for Busy Moms (and Dads!)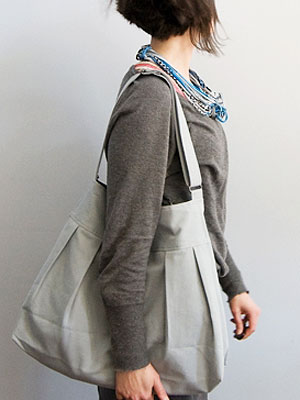 Courtesy of Moop
How often do you find yourself digging around the bottom of your bag for baby wipes? Diapers? Or your toddler's favorite toy?
Well, those days are over thanks to Moop's sturdy and stylish bags.
Handmade in Pittsburgh from start to finish, they're designed with lots of pockets so your bag doesn't become a bottomless pit ever again.
Our favorites: The Letter Bag ($118), which is lined with waterproof fabric, and the Messenger Bag ($93) — both are lined with waterproof cordura fabric and come with a handy key clip.
From mini bags for kids to extra-large carryalls for mom and dad, they have an option for everyone in the family.
— Stephanie Phoenix