Maggie Gyllenhaal: Domestic Chaos Could Get Crazy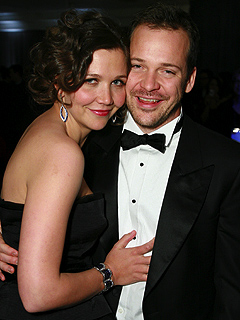 BEImages
In Nanny McPhee and the Big Bang, Maggie Gyllenhaal plays an overworked mom pushed to the emotional and physical brink while her husband is away at war.
Because it's a far cry from the actress' home front in real life with husband Peter Sarsgaard, Gyllenhaal, 32, says she could only imagine the chaos.
"If I had to take care of five children, alone, and try to make a farm run, and work at a general store for some extra money, while my husband is maybe dead, I think it's possible that it could get that crazy," she admits to MoviesOnline. "Yeah. Don't you think?"

Describing the film as geared towards children but still "extremely gratifying for adults," Gyllenhaal says she cried during one viewing.
"I felt it was so true," she explains. "I'm interested in children's minds and children's hearts. I have one. I probably wasn't quite as interested before I had one. But I think that's what is so special about it is that it really is appealing to anyone who is a human being."
Just as title character Nanny McPhee imparts lessons to Gyllenhaal's fictional mom, Gyllenhaal says she tries to impart lessons at home. Unlike in the film, however, Gyllenhaal says the lesson "changes" and "will continue to change" as daughter Ramona, 3½, grows older.
"I don't think there's an overreaching one," she continues. "I think when I get to the end I'll be able to say, 'Oh that's the lesson I was trying to teach in all of this.'"