BumpWatch: Vera Farmiga – The Countdown Is On!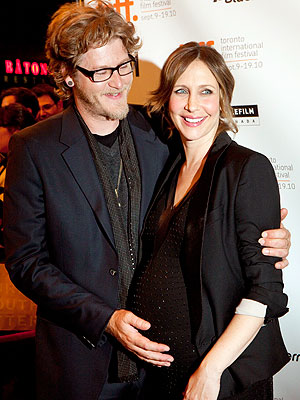 Fred Thornhill/Reuters/Landov
Expecting their second child next month, Vera Farmiga poses with her husband, Deadsy rocker Renn Hawkey, at the premiere of Henry's Crime, held Tuesday at the 2010 Toronto International Film Festival.
While the actress kept busy growing a little sibling for son Fynn, 20 months, that hasn't been her only project! Additionally, Farmiga, 37, starred in Higher Ground, also her directorial debut.
"I've been working on it for the whole summer in my second trimester of pregnancy which was tough," the actress laughed.
RELATED: Vera Farmiga Confirms: Baby No. 2 on the Way!