Penélope Cruz & Javier Bardem Expecting a Baby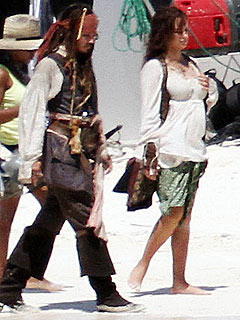 Mavrix
The question of whether it's a baby bump or a costume has been answered: "Penélope is 4½-months pregnant," reps for Penélope Cruz and husband Javier Bardem confirm.
Photos of Cruz, 36, on the set of her upcoming movie, Pirates of the Caribbean: On Stranger Tides, had sparked buzz that the recently married actress was expecting.
Cruz was snapped in Puerto Rico sporting a flowing top and a possible bump.
– Dahvi Shira and Michelle Tan