Giveaway: Pedia-Lax Fiber Gummies Gift Set (A 250 Value!)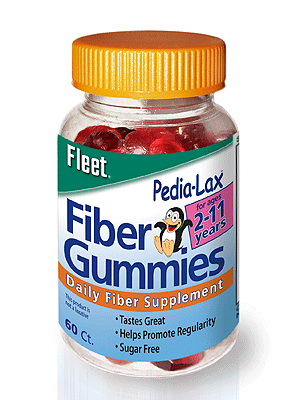 Courtesy of Pedia-Lax
When your kid isn't regular, it's not fun for you or them. But besides feeding them healthy well-balanced meals, what can you do?
Enter Pedia-Lax Fiber Gummies. The penguin-shaped chewables give little ones an extra boost of fiber to keep their mini systems moving.
Even better? They're made with natural fruit flavors so they taste great and they're sugar-free.
Want to try them out? The company's giving away a "Keep Kids Moving" package ($250) to one lucky Moms & Babies reader.
The gift set includes a year's supply of Fiber Gummies (18 bottles), a stainless steel canteen, kid-friendly Exercards, Klutz Superhero Starter Kit, Great Games! activity book and a Hyper Dash Target Tagging Race Course game.
Hurry up and enter for your chance to win! Online entries must be received between 12:01 a.m. Eastern Time ("ET") on 9/13/10 and 11:59 p.m. (ET) on 9/19/10. See Official Rules.
For more giveaway offers and expert tips, go to Facebook.com/FiberGummies.