BabyBjorn Debuts Organic Comfort Carrier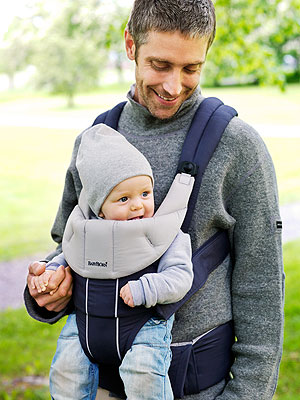 Courtesy of BabyBjorn
There's a new BabyBjorn in town — the Organic Comfort Carrier ($199).
Not only is it made of 100 percent organic cotton, but it's ideal for carrying older or bigger babies because the waist belt is wider and super-padded.
Plus, the adjustable shoulder straps put the weight onto your hips and shoulders, instead of your back, so you can carry a heavier baby for a longer period of time.
For more comfort, this new carrier offers two easy-to-adjust leg positions: wide and normal.
You can use both when carrying your child facing inward, but it's best to use the normal leg position when you're carrying baby facing outward.
Another feature we liked is that your child stays secure, even if you unhook the belt. Designed for children aged 3 months to 2 years, it also comes with an attachable organic bib.
— Nancy Horn