Jamie Lee Curtis on Her New Book, My Mommy Hung the Moon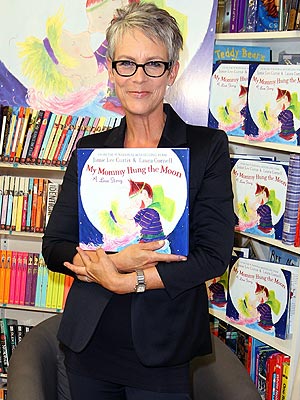 Taylor Hill/FilmMagic
Though Jamie Lee Curtis says her children inspire her daily, it's often other people's kids who spark the ideas behind her magical children's books.
"Every book that I've written has come from a child, something that I've overheard," she says. "That's how they're born."
Speaking to PEOPLE Moms & Babies Tuesday at a luncheon celebrating her October Good Housekeeping cover, Curtis said the idea for her latest book, My Mommy Hung the Moon, came from a friend.
"She was talking about some problems she had — I don't remember the context — and said, 'Although I have these problems, I have a husband who loves me, and my children think I hung the moon,'" Curtis recalls.
"And I thought, 'Well of course a child should think their mommy hung the moon.' And that's the magic of it."
The book, illustrated by Curtis's longtime collaborator Laura Cornell, imaginatively spins the tale of the motherly bond, as seen through the eyes of a child. "That imprint between a mother and a baby is the most important relationship you will ever have in your life," Curtis proclaims. "Bar none."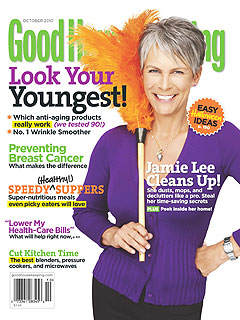 Courtesy of Good Housekeeping
Surprisingly, after watching all her books hit the New York Times bestseller list, the You Again star still says she never pictured herself as an author. "I just didn't think about my life that way … that's not my plan," she says. "Everything I've ever done has just been the next thing that's happened."
She recalls a moment about 20 years ago when she was sitting in her office, and her daughter Annie, now 23, walked in. "She said, 'When I was little, I wore diapers, and now I use a potty!' And then she walked out of the room," the actress remembers. "I was like, 'Whoa, a 4-year-old's memoir of her youth.' And that was my first book."
Lucky for us, Curtis (who also has a son Thomas, 14, with husband Christopher Guest) has been writing ever since.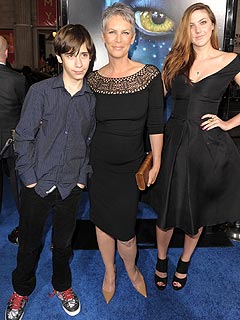 Kevin Winter/Getty
— Kate Hogan