Spotted: Kingston Rossdale's Spidey Sense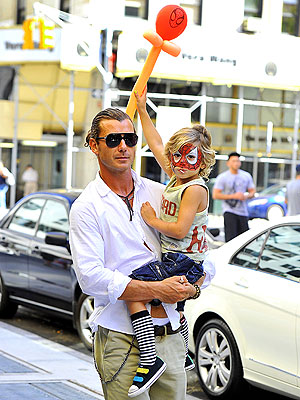 Clark Samuels/Startraks
With a mask painted on his face and a balloon held aloft, 4-year-old Kingston Rossdale made a convincing Spiderman while out and about in the Big Apple with dad Gavin Rossdale on Monday.
The rocker and wife Gwen Stefani are currently in the city with Kingston and younger son Zuma, 2, for work — Stefani's L.A.M.B. line is showing at Fashion Week, while Rossdale begins promotion for the new Bush record.
However, they've made time for fun too, showing up at the U.S. Open to support close pal Roger Federer. They even appeared on the Jumbotron!
RELATED: Gavin Rossdale Reveals the 'Hardest Thing' About Touring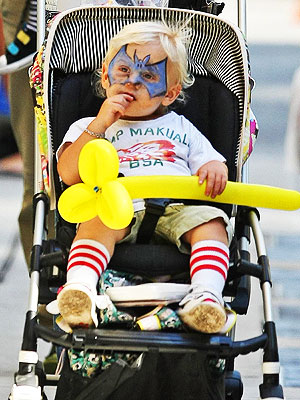 Clark Samuels/Startraks