Spotted: Jenna Elfman and Story Beach It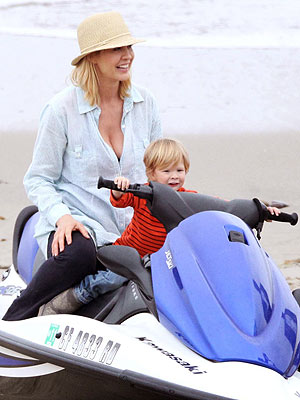 Ramey
Final day of filming fun!
Story Elias Elfman, 3, visited mom Jenna Elfman on set for her last day of filming Friends with Benefits with Justin Timberlake and Mila Kunis on Tuesday at the beach in Malibu, Calif.
"My last day filming Friends With Benefits film," Elfman, 38, Tweeted. "Been super fun! Gonna be a good movie."
The actress is also mom to new baby Easton Quinn Monroe, 6 months, with husband Bodhi Elfman.
RELATED: Jenna Elfman's Son 'Gets Bored' with Baby Brother