Little Honey Debuts Kid-Friendly Travel Pillows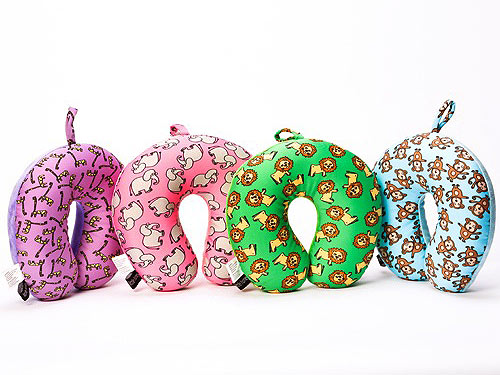 Courtesy of Little Honey
Tired of your tot's head lolling around uncomfortably on long trips? Then you'll love the new mini travel pillows ($13) from Little Honey. Not only are they cute — they feature fun zoo-inspired prints designed by artist Matt Langille (Marc Jacobs, Swatch, Havaianas) — but they're filled with super squishy microbeads for all-around support.
Designed for kids aged 3 and up, they're perfect for planes, trains or cars. Plus, they're easy to stash — each one features a loop so you can attach it to a backpack or travel bag. They're also non-toxic, so you don't have to worry about your little one breathing in bad chemicals.
Added bonus: The company donates 1% off all their sales to environmental organizations worldwide through OnePercentForThePlanet.org.
Shop the full collection at LittleHoney.com. And pick one up for yourself too!