Spotted: Gavin Rossdale and Kingston's Errand Run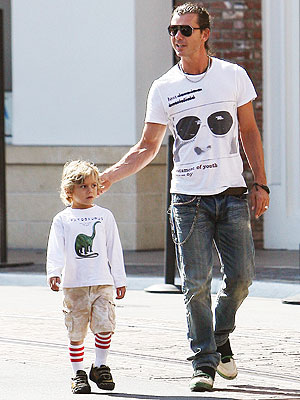 Fame
Day out with dad!
Gavin Rossdale gently leads son Kingston James McGregor, 4, in the right direction while running errands in Los Angeles on Wednesday.
Rossdale — who is preparing for a Bush reunion — admits touring is no longer an easy feat since welcoming sons Kingston and Zuma, 2, with wife Gwen Stefani, but says keeping connected is of utmost importance.
"I'm not going to be one of those dads who are always away and doesn't have any contact with home. I'm the opposite. I like that nomadic lifestyle and bringing the kids along is cool — they love it," he explains.
RELATED: Gavin Rossdale Reveals the 'Hardest Thing' About Touring