Raggedy Ann Turns 95 With New Doll Collection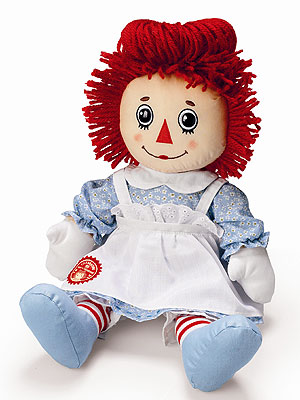 Courtesy of Russ
Happy birthday Raggedy Ann!
Since 1915 when she was lovingly created by illustrator Johnny Gruelle for his daughter, the beloved character has delighted children of all ages.
Not only has she inspired 50 million books and toys, but she's even appeared on The Office and been inducted in the National Toy Hall of Fame.
Well, now your tots can get in on the fun! To mark her 95th anniversary, she's getting a modern update with an exclusive collection of vintage-inspired dolls.
It includes both Raggedy Ann ($30) and Raggedy Andy ($30), complete with commemorative certificates in each box for your mini toy collector.
For more information, go to Raggedy-Ann.com.