Emily Procter: There's Only One Baby on Board!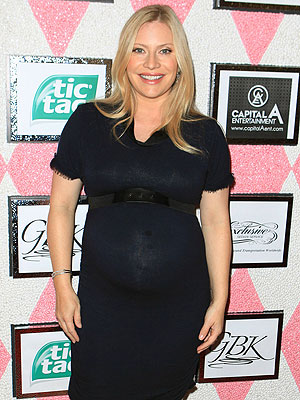 Chelsea Lauren/WireImage
Make no mistake about it, Emily Procter — who's expecting her first child with boyfriend Paul Bryan in December — isn't seeing double.
"The most common question I get is, 'Are you having twins?' and when I say no they're like, 'Are you sure?'" the CSI: Miami actress, 41, jokes with E! Online about her burgeoning belly.
"The other one I get is, 'Is your due date wrong?' But no, I still have three months."
And while she's not willing to reveal the baby's sex — or the name the couple have chosen — Procter isn't shy about admitting her sweet tooth is as strong as ever!
"No pickles and ice-cream," she says. "Fruit. Lots and lots of fruit. Lemon ice-cream, lemonade, lemon anything."
— Anya Leon