Ne-Yo Turns To Mom For Child Rearing Advice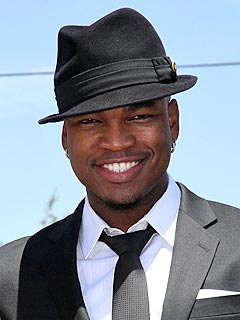 AJM/Empics/Abaca
There's a new lady in town who will have R&B crooner Ne-Yo's full attention: his soon-to-be-born daughter.
"I'm ready, man," the singer-songwriter, 30, tells PEOPLE of expecting his first child in January with girlfriend Monyetta Shaw.
"I'm definitely reading books and paying attention to my mom a lot. My mom is the caretaker, so any question that I have, I'm sure she'll be able to answer."
Mom's best advice so far? "Know how to toe the line between being a friend and parent. You don't want to be too much of a friend but you don't want to be so much of a parent that your child doesn't have a friend in you."

Between choosing baby names — "We like Madeline right now" — and prepping for the big day ("I gotta be there when my first born is born, no question"), the Grammy-winner is also preparing for the October release of his fourth album, Libra Scale.
During the Atlanta stop of his Champagne Life tour, a partnership with Moët & Chandon, the multiplatinum superstar spoke excitedly about his new music. The album, which Ne-Yo originally planned as an actual film, was split into seven parts which will each be depicted in a series of extended music videos.
Says Ne-Yo, "We decided to chop the script up and tell the story through the videos. This is the most different album I've recorded to date. The concept is asking yourself if you had to choose between love, money, power and fame, which would you choose?"
Ne-Yo's answer is quite clear in his vow to take a self-imposed paternity leave after his daughter is born.
"I'm gonna take a little bit of time off, maybe a month or so. For me to be there and then leave the next day? I can't do it like that… I'd love to take more time but I gotta make sure that college tuition gets paid so I gotta be back on that road," he says with a laugh.  "I'm looking forward to the journey."
— Tiffany McGee