Jennifer Hudson: Baby David Is a Photo Posing Pro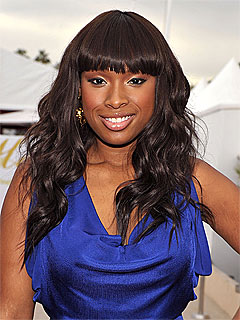 John Shearer/WireImage
Jennifer Hudson is saying goodbye to the Sunshine State and hello to the Windy City!
The singer/actress — who has been living in Florida with her fiancé David Otunga and their 1-year-old son David Daniel Jr. — is gearing up to make a move back to her hometown of Chicago.
"With the baby growing up, we want him to be around our family," the new mom, 28, tells Michigan Avenue.
"We feel so secluded. Both David and I are the babies of the family, and we want to be home with our families as well."

A fan of photography, Hudson will no doubt document the big event — but insists her baby boy has no problem in front of the camera.
"I love to take photos and because I love pictures so much [my son David] is used to taking pictures," she laughs.
From posing for snapshots to cutting a new pair of teeth, not much fazes baby David, says Hudson.
"I've got the sweetest little baby in the world. He just got two new teeth, so he smiles with them now," she reveals. "He pokes them out there, like, 'Look at my teeth.'"
— Anya Leon