Nicole Richie: I Take Responsibility for My Own Life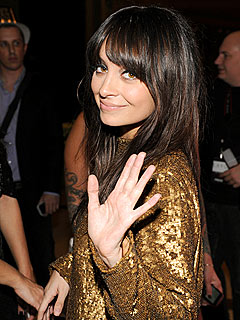 Al Powers/Retna
No one is responsible for the choices Nicole Richie has made in her life — except for the 28-year-old herself.
"One thing about me is that I've always taken responsibility for my own actions whether they're good or bad. Even when I was going through my tough time, that was a situation that I created," she reveals in the October issue of InStyle UK.
"People ask me, do I blame Hollywood or my parents? No, I don't blame my parents. It had nothing to do with them. I created it and manifested it and I got myself through it with the help of a lot of great people."

Now mom to daughter Harlow Winter Kate, 2½, and son Sparrow James Midnight, who turns 1 next week, her children with fiancé Joel Madden, Richie is enjoying motherhood to the fullest — almost!
"Being pregnant with Harlow was easy. I was wearing heels for eight months. I never got sick and I was like, 'Oh, what are people talking about?'" she admits. "But with Sparrow, I was so sick. And my feet were swelling. They were polar opposite pregnancies."
That said, while her daughter may have once been a breeze to care for, Harlow is definitely keeping her mom on her toes now; The toddler has developed a strong passion for fashion.
"She picks her own clothes. It's a 20-minute thing — it begins at 7:30 each morning — but it is what it is and it's fine," Richie says with a smile.
— Anya Leon