Maclaren Introduces Beatles-Inspired Buggy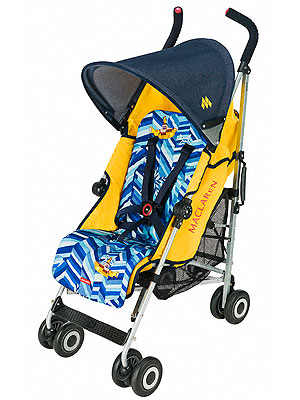 Courtesy of Maclaren
Are you a Beatles fan? Then you'll love the brand new Beatles Yellow Submarine Buggy ($280) from Maclaren's Objects of Design series.
They've decked out the very popular Quest stroller frame with bright yellow fabric, a blue denim hood and a removable liner with navy on one side and a bright, funky design inspired by the infamous movie on the other.
Other cool accessories are the bubbles print rain cover and matching denim footmuff with snuggly fleece interior.
You're sure to turn heads with this cool ride. Even better: It's lightweight and easy-to-handle.
For a chance to win products from Maclaren, check out their Yellow Submarine facebook page.
— Nancy Horn