Graze Organic: Reusable, Kid-Friendly Snack Pouches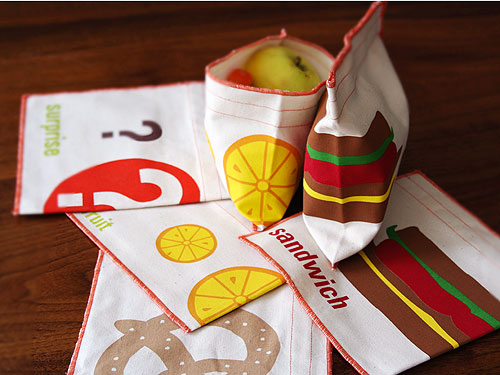 Courtesy of Graze Organic
Packing lunches is a back-to-school rite of passage. And now thanks to Graze Organic, it just got greener. Their kid-friendly food pouches are not only made of 100 percent organic cotton, but they also sport fun graphics (yummy-looking sandwiches and pretzels, bright orange slices) printed with water-based inks. Even better? They're made locally in Los Angeles to help reduce the company's carbon footprint.
Sturdy and machine washable, the cloth baggies are sold in sets. To get the most value for your money, we suggest starting with the Deluxe Set of 5 ($38). And if you're going green in the kitchen, you might as well go all out with their adorable animal-inspired napkins. Our favorite: The Diggs the Dog set ($24 for 4).
Check out the full collection at GrazeOrganic.com.