BumpWatch: Samantha Harris – Blue Belle!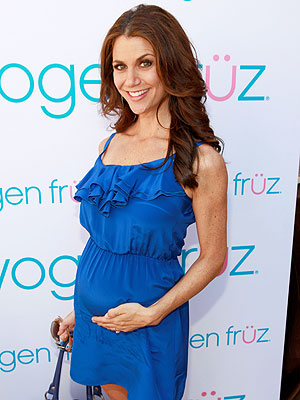 Angela Weiss/WireImage
The beginnings of a bump!
Samantha Harris, who's four months pregnant with her second child with husband Michael Hess, posed at the Kari Feinstein Primetime Emmy Awards Style Lounge, held Thursday in Beverly Hills, Calif.
The Entertainment Tonight correspondent's new addition will join big sister Josselyn Sydney, who turns 3 in September.
RELATED: Samantha Harris's Pregnancy Surprise – After Multiple Negative Tests