Edamame Spa: Pre-Baby Bliss for Moms-to-Be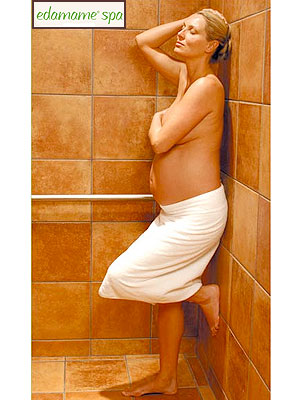 Courtesy of Destination Maternity
If you want to get some pampering in before baby comes, a visit to Destination Maternity's Edamame Spa is in order.
Not only do they have a staff of highly-skilled facialists and massage therapists, but all their soothing services are specially designed for moms-to-be (and new moms!).
Plus, they use luxe body care brands including Mustela and Noodle & Boo in each treatment.
Standout services include the Mini Mom-to-Be Massage ($80), a 30 minute massage which helps relieve stress in the lower back and hips.
To find a location in your area, go to DestinationMaternity.com.
— Nancy Horn