Hey Moms! Ease Tired Legs with Mama Mio's Cooling Serum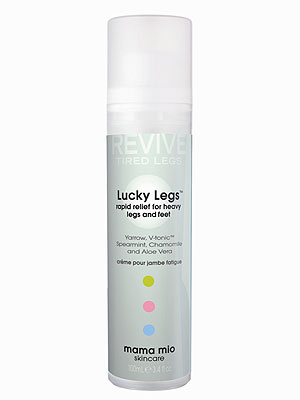 Courtesy of Mama Mio
Whether you're a mom or mom-to-be, you spend plenty of time on your feet.
From the extra weight to running after kids, it's no surprise you're left with weary limbs at the end of the day.
Take care of those hard-working stems with Mama Mio's Lucky Legs ($19.50).
Made from a soothing (and cool) blend of essential plant oils and natural ingredients, it helps reduce discomfort and increase circulation.
Better yet, it leaves a subtle shimmer that keep your legs glowing all day long.