Christina Applegate's Pregnancy Diet: Fried Cheese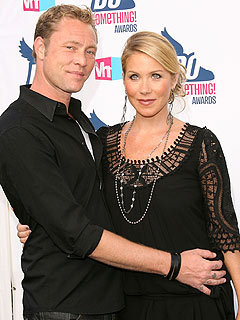 Jesse Grant/WireImage
She may look like Hollywood perfection in her new film Going the Distance, but when it comes to being a real-life would-be mom, Christina Applegate is all about the food cravings.
"I crave food! I don't care what it is!" she said on Lopez Tonight Thursday evening.
"I came here and within 30 seconds I had a Sprinkles cupcake and a bunch of fried cheese. I eat macrobiotics for the most part, and I eat really well … until I came here."
And her daily dressing routine is just as topsy-turvy as her appetite, she says.
"It's a challenge getting dressed, like to figure out proportion, because if you wear skinny jeans then you look like Humpty Dumpty! I'm learning how to balance."
— Stephen M. Silverman