Maggie Gyllenhaal 'Didn't Have a Clue' About Motherhood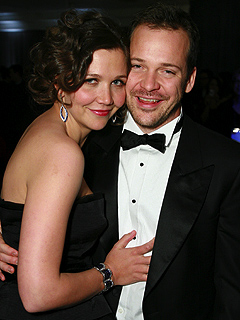 BEImages
Like so many before her, Nanny McPhee Returns star Maggie Gyllenhaal "didn't have a clue" how tough first-time motherhood can be.
"I don't think that's something you can know," she muses in a new interview with the Orange County Register.
"There's no way to prepare for the challenges, the immense joys, the surprises, the disappointments and the shocks. Your heart just rips open."
The "amazing" transformation she's undergone since welcoming 3½-year-old daughter Ramona, with husband Peter Sarsgaard, is reflected in her work — "I am [a better actress]," Gyllenhaal proclaims — but maturity also deserves its due.
"Part of it is just getting older," she concedes. "I might be a better actress now because of that. From 28 to 32 are important growing years."

Her new film showcases that personal and professional growth like no other, and Gyllenhaal says it carries an important message for all moms.
"It teaches you how to manage the unmanageable, and accept that you can't be a perfect mother all the time," she explains. "If you try, it will bring you to your knees."
The series is family friendly but doesn't patronize its youngest viewers, leading Gyllenhaal to deem Nanny McPhee Returns "that rare family movie that respects children."
"Because I am a mom, I've spent a lot of time thinking about children and what they're thinking," she says. "I think that it happens naturally. Before, I wasn't interested in those things, and now I am. It's not that I wanted to make a movie that my daughter could see. It's just more appealing to me."