Bounce, Bounce Baby: Combi's New Pod Bouncer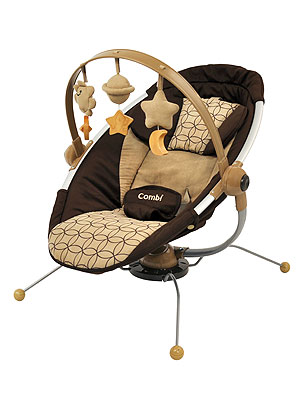 Courtesy of Combi
When it's naptime, the last thing you want to deal with is a super fussy tot.
No need to fret. Combi's baby-soothing Pod Bouncer ($79) calms your little one down using their own movement — or  you can turn on the awesome vibration setting.
The best part? You can hook it up to your MP3 player to pipe out lullabies while your kid sleeps.
Other features include a 3-point padded harness, a 2-position recline and a removable toy bar.
For stores in your area, go to Combi-Intl.com.
— Nancy Horn