One Life to Live's Matt Walton Welcomes Son Greyson James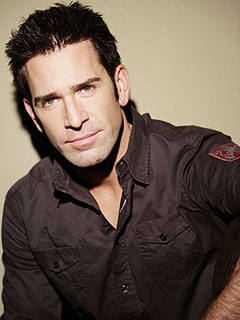 Courtesy Matt Walton
It's a boy for One Life to Live's Matt Walton!
The soap star and wife Alecia welcomed their second child, son Greyson James Walton, on Wednesday, Aug. 4. The baby boy, who joins big sister Ava, 6, weighed in at 9 lbs., 9 oz. upon his birth at 6:01 p.m.
Greyson "was born with beautiful strawberry blonde hair and big feet – he's a healthy, happy baby and the whole family is just thrilled," Walton tells PEOPLE Moms & Babies.
Walton, 37, plays Eli on the ABC daytime series and will also be seen in a new show from the Onion on Comedy Central in 2011.
— Sarah Michaud