Round-Up: Post-Baby Shapewear That Really Works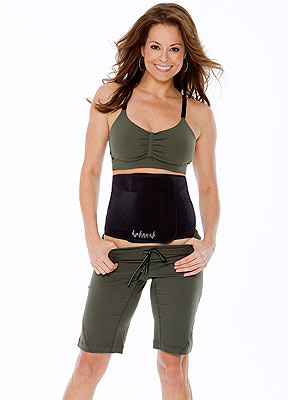 Courtesy of Baboosh Baby
Swimsuit season may be almost over. But for women who just had a baby, squeezing back into a sexy suit is a bit daunting at any time.
Fortunately, new moms are getting some much-deserved help with comfy tummy wraps, hip shrinkers and shapewear.
Worn around the midsection, they're designed to guide your body back to its pre-baby form while keeping everything in.
Check out our top picks below.

Baboosh Baby
After searching high and low for an effective (and comfy) post-pregnancy belly wrap during her last pregnancy, mom-of-four Brooke Burke decided to design her own.
The result: Taut ($56-$62) — an adjustable wrap that should be worn for the first 40 days and nights after delivering to help shrink the uterus and reduce water retention.
Not a new mom, but still want to get back into pre-baby shape? Try the Baboosh Body ($43), an exercise wrap which you can wear to trim your belly while you work out.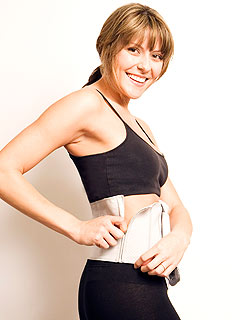 Courtesy of Couture Cinch
Couture Cinch
Every woman needs some support after baby is born. Immediately after delivering  — and up until six weeks postpartum — the Couture Cinch ($79) from By Anew works as a gentle pressure wrap, holding the stretched muscles in place.
Added bonus: The company is offering our readers an exclusive discount — 15% off plus express shipping. Just enter code: CINCHIT at checkout.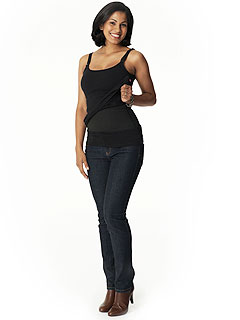 Courtesy of Glamourmom
Glamourmom
The company's Nursing Bra Tummy Control Tank ($49) helps minimize the all-dreaded "muffin top" and pulls together excess post-partum skin to help reduce stretch marks. It also encourages proper posture while supporting the lower back.
Even better? You can wear it while nursing.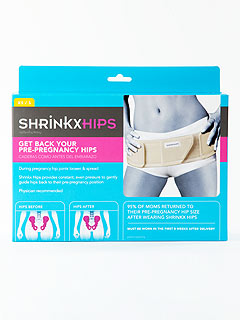 Courtesy of Shrinkx Hips
Shrinkx Hips
A new baby, means wider hips. Ease them back into their pre-pregnancy place with the Shrinkx Hips ($55) compression belt. While taking advantage of the hormone Relaxin — which loosens pelvic joints and ligaments for childbirth and stays in your body eight weeks after birth — the belt can narrow your hips significantly.
Dennis Quaid actually gave them to an audience of expectant moms on the Ellen DeGeneres Show on Mother's Day.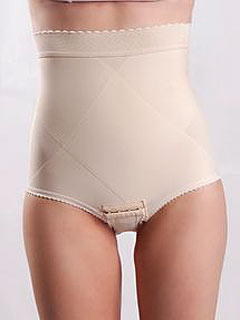 Courtesy of Wink
Wink
We're big fans of Wink post-pregnancy shapewear. Not only do they hold you in and slim you down, but they help your abdominal muscles return to their natural shape after delivery. The full line ($28 – $150) is available at WinkBellyBands.com.
Designed by a mother of three, the collection also features comfy pregnancy styles, including the Support Belt ($28).
— Anya Leon