James Otto Hopes Baby Won't Be 'Moosey Like Me'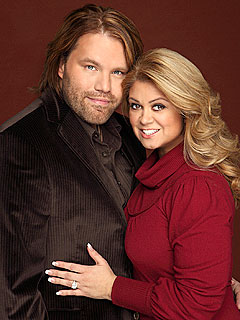 Gomez
Country singer James Otto has a lot on his plate these days: an upcoming album, touring alongside Toby Keith, but most importantly the impending birth of his first child with wife Amy.
"That's a life changer," Otto, 37, tells PEOPLE Moms & Babies about the upcoming arrival — a daughter to be named Ava Katherine — who is expected to make her debut this week.
Anxiously awaiting her arrival, the 6'5″ Otto says he does have one wish to make the delivery a bit easier on Amy.
"I hope she's not a big moosey like me, a muscle-bound thing. I want her to be petite like her mom," he laughs.
— Katie Kauss