Alana de la Garza 'Waiting for a Sign' on Son's Name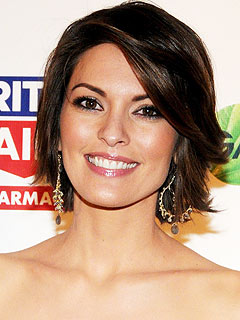 George Napolitano/Getty
In the final stretch of her first pregnancy, Alana de la Garza has lost all control — and is loving it!
"As an actress you're constantly striving to eat right, work out and take care of yourself to make sure that you fit into your wardrobe," the former Law & Order star tells Latina.
"With pregnancy, you have no control — your belly is just going to get bigger."
Due on Oct. 11 with a baby boy — "I had all of my in-laws in town when the nurse told me, so we all found out together!" — de la Garza, 34, and her husband Michael Roberts have found themselves in the middle of the name game.
"We have forever loved the name Axel, and it has suddenly become popular. So we're like, 'Oh shoot, maybe we should change it?'" she explains. "I keep waiting for a sign from God that says, 'Okay, this is your son's name.'"
— Anya Leon