Double Take! Megan Fox Takes Stepson's Tees for Herself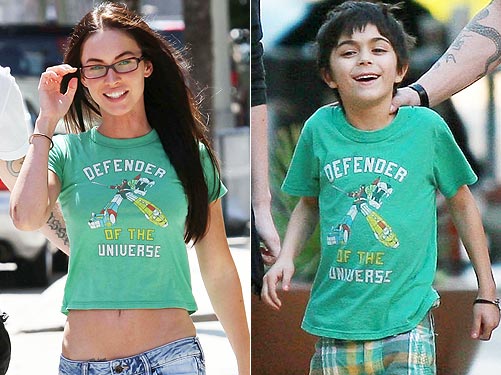 GSI Media; Flynet
Talk about mommy and me style!
Megan Fox has been borrowing clothes from the unlikeliest of places — stepson Kassius' closet!
We've spotted the actress, 24, wearing the 8-year-old's fanboy-style graphic tees on not one, but two occasions.
On July 27, she wore his green Voltron Defender of the Universe T-shirt ($24) during a lunch date with husband Brian Austin Green in Sherman Oaks, Calif. And in July 2008, she rocked the same Star Wars-inspired shirt (below) — complete with Darth Vader — to the Fox All-Star party in Santa Monica.
But while they're roomy and kid-appropriate on Kassius, they look like crop tops on Fox.
Tell us: What do you think of her hand-me-down style?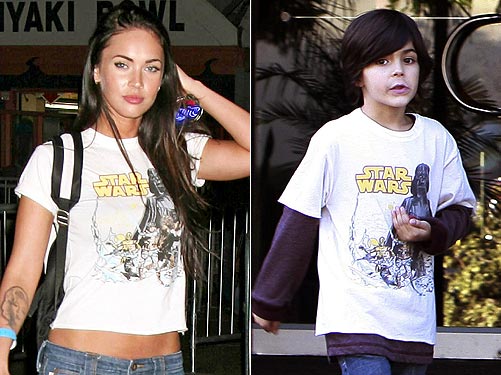 Nikki Nelson/WENN; Fame