Sweet Dreams! Taylor Swift Gets the Lullaby Treatment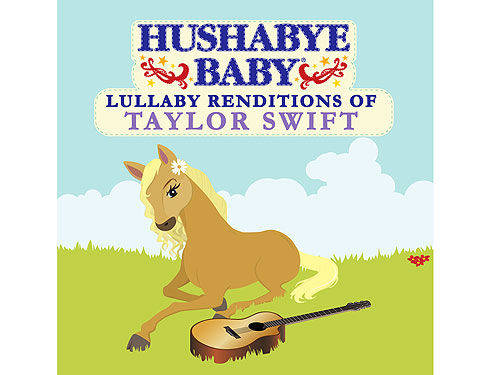 Courtesy of Hushabye Baby
They squared off once before, and now Taylor Swift and Kanye West are poised to do battle yet again — in your nursery.
Hushabye Baby, which turns the biggest hits of country music superstars into lullabies, has recently unveiled a collection of cover songs ($17) from the 20-year-old phenom. Everything from "Love Story" to "Our Song" to "White Horse" has been transformed into instrument-only versions, which feature baby-pleasing sounds like the glockenspiel and marimba.
If you fall squarely into the Team Swift camp, you won't be disappointed. Also make sure to check out Hushabye Baby's other offerings, including Johnny Cash, Dolly Parton, Carrie Underwood and more.