Nina Garcia: Son Lucas Eager to Play Older Brother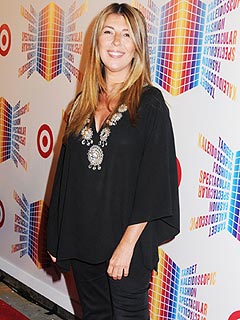 Johns PkI /Splash News Online
With her second child – another son – due in December, Project Runway judge and Marie Claire fashion director Nina Garcia says her 3-year-old son Lucas Alexander is ready to take on the role of older sibling.
"He's excited and he gets it," Garcia, 45, told PEOPLE at Wednesday's Target Kaleidoscopic Spectacular fashion show in New York.
"We told him, and he's very happy to be a big brother. He's waiting for the baby to come more than we are."
Six months into her second pregnancy, Garcia admits her second time has "not been easy. Everything is harder because I have a little one at home that needs a lot of my attention and having a summer pregnancy is a lot harder than a fall pregnancy. The hot New York heat has not been helpful."

One aspect of the unduly hot season she has been enjoying, though, is the delicious summer fruit.
"I've been eating a lot of watermelon," Garcia says about fulfilling her cravings. "Lots of fruits and vegetables but mainly watermelon. It tastes better than ever so I've been indulging in that."
As she prepares for her expanding family, Garcia says her businessman husband David Conrod has been very supportive – "the best husband," she calls him.
"He is pampering me and helping a lot with our son. Right now [Lucas] wants a lot of attention, so my husband helps with the bathing and the feeding and putting him to bed while I'm resting. He's been so great."
— Paul Chi