Plum Organics and Boon Launch New Pouch-Friendly Spoon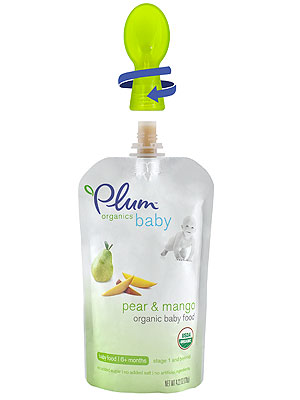 Courtesy of Plum Organics
Combining the best of both worlds, Plum Organics has teamed up with Boon to create the Plum Dispensing Spoon by Boon.
Sold in sets of two ($4), it attaches directly to the Yum 1 JUST Fruit and Yum 2 Second Blend pouches for easy on-the-go baby feeding.
And like all of Boon's innovative baby products, it's made of BPA-, Phthalate- and PVC-free materials. Plus, it's dishwasher-safe.
It's no wonder Angelina Jolie is a fan.
Want one of your own? They're available at BoonInc.com.