Look for Less: Levi McConaughey's Tropical Chic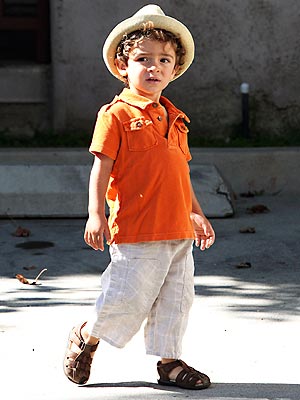 Fame
We can't decide who's cuter — the Alves-McConaughey's new furry friend or Levi!
The adorable 2-year-old rocked a bright orange polo, cute linen capris and Stride Rite's Reid Sandals ($40) for a trip to the veterinarian with mom Camila Alves on Aug. 14.
And to top it all off, he wore some of his signature headwear  — a straw fedora!
Right now, our vote is for Levi.
Love his look as much as we do? You're in luck.
We've rounded up a similar outfit — with items all under $15!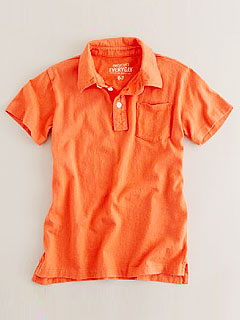 Courtesy of J. Crew
Shirt
Classic and super soft, Crewcuts Boys Vintage Jersey Pocket Polo ($10) is a must-have for your little tyke's wardrobe.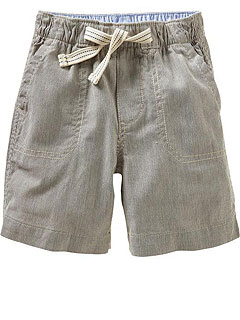 Courtesy of babyGap
Shorts
Getting dressed is a breeze with babyGap's Striped Pull-On Shorts ($8). Plus, these light and comfy shorts will last right through the beginning of fall.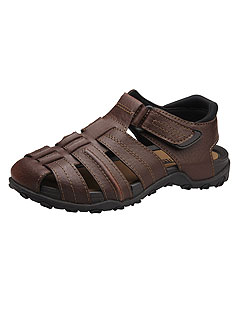 Courtesy of Payless
Sandals
Smartfit's sturdy Jonah Fisherman ($15) sandal is designed for rough and tumble boys. And they can go from the playground to a lunch date with mom — no problem.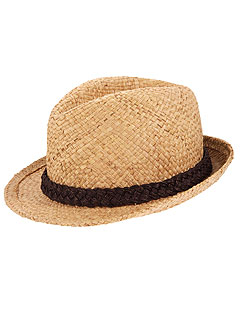 Courtesy of ASOS
Hat
Add a little sophistication to your little boy's look with the Straw Fedora ($9) from GapKids. We especially love the dark brown braided trim.
— Anya Leon